ZA Bank upgrades loan service
Approval result will be released in 90 seconds with simple information input on website
Hong Kong's No.1 virtual bank1 ZA Bank announced that starting from today, new users2 will get their loan application approval results3 instantly via ZA Bank's official website, enjoying a seamless and convenient digital finance experience.
The upgraded experience will beat popular lending services in the market. In order to receive the preliminary approval results in an immediate manner, applicants only have to visit the "Borrow" page on ZA Bank's website, click "Apply Now", and then enter basic personal information. The whole journey will take place on one single website, where an application can be completed in as fast as 90 seconds4 without the need to submit any proof documents.
Devon Sin, Co-Head of Retail Banking at ZA Bank, said: "In most cases, loan applicants would expect to know the maximum loan amount or interest rate approved by banks as soon as possible. Yet currently some banks require new customers to submit proof documents as part of a time-consuming approval process. That is why ZA Bank decided to go the extra mile by eliminating the complicated procedures of app download and ID card scanning at the pre-approval stage, making the approval process faster than making a cup of instant noodles. This marks another breakthrough in the local banking industry, and once again shows our determination to be the 'Game Changer'. Even for just a one-second difference, we hope to help users save time with a loan application process which is smoother and more effective."
In addition to existing loan offers, applicants can now get an extra HKD 100 Deliveroo coupon by applying for ZA Bank's loans and receiving the approval result via the official website5. From today until 31 March 2022, applicants will receive the Deliveroo coupon by viewing the preliminary approval result in the ZA Bank App within 24 hours after the result is released on the website.
For more information about the instant-approval loan service, please visit: https://bank.za.group/hk/loan.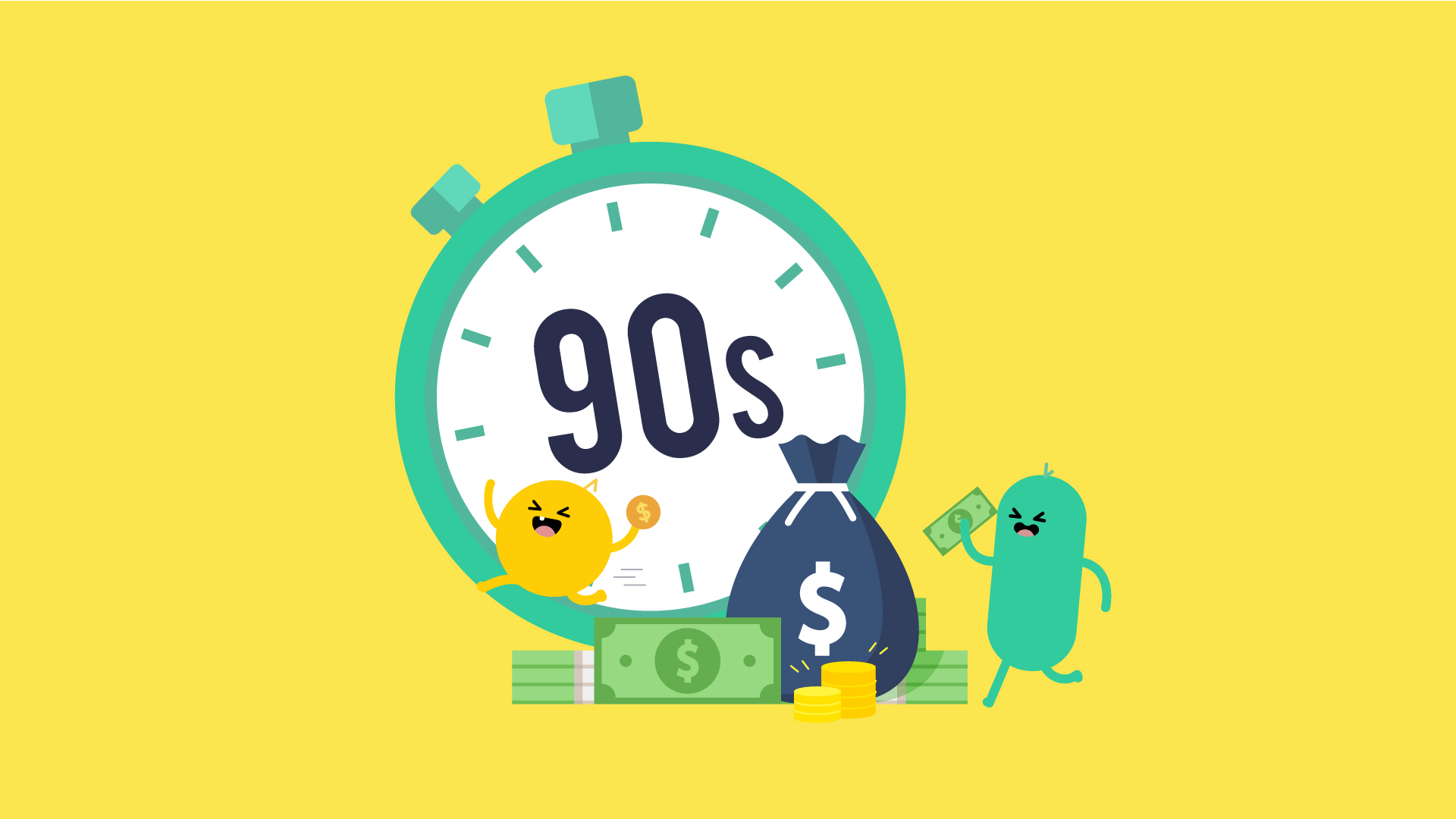 -End-
Note to Editors
Current loan offers provided by ZA Bank include: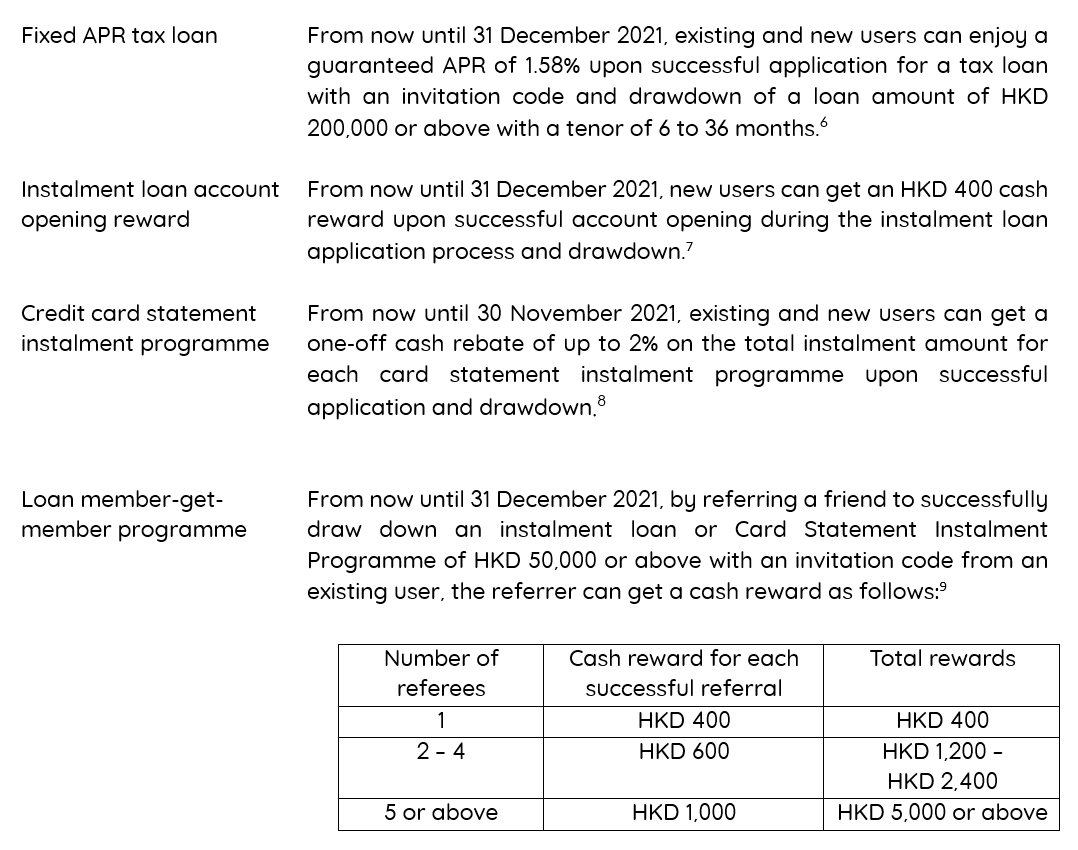 Media Enquiries
ZA Bank
About ZA Bank
ZA Bank Limited ("ZA Bank"), licensed by the Hong Kong Monetary Authority ("HKMA") on 27 March 2019, is one of the first batch of virtual banks in Hong Kong. On 24 March 2020, ZA Bank officially launched its services to the public, making it the first fully-operating virtual bank in Hong Kong. On 22 March 2021, ZA Bank officially launched Business Banking to deliver an innovative banking experience to local small and medium-sized enterprises. ZA Bank was established by ZhongAn Technologies International Group Limited ("ZA International"). With its "Community-Driven" approach, ZA Bank encourages users to directly contribute to its product development and design processes, helping the bank create innovative services that better serve the needs of Hong Kong customers.
ZA Bank is Hong Kong's No.1 virtual bank. Based on market data, ZA Bank secured a leading position in the virtual banking industry in terms of personal deposits and loan amount as of 30 June 2021. The Bank has also gained the support of more than 400,000 users as of 31 July 2021, becoming the largest virtual bank in terms of user base.
ZA International was established in Hong Kong in December 2017, by ZhongAn Online P&C Insurance Co., Ltd. (HKEX stock code: 6060), an online-only insurtech company in China, to explore international business development, collaboration and investment opportunities in the area of fintech and insurtech in overseas markets.
---
Remarks:
1. 'No.1' is defined by ZA Bank's leading position in the virtual banking industry in terms of personal deposits and loan amount as of 30 June 2021. ZA Bank has also gained the support of more than 400,000 users as of 31 July 2021, becoming the largest virtual bank in terms of user base. Source: media reports.

2. Eligible persons must be Hong Kong residents aged 18 and above with a monthly salary of no less than HKD 8,000.

3. The approval results are preliminary. Users are required to submit proof documents before receiving the final approval. To borrow or not to borrow? Borrow only if you can repay!

4. The actual completion time varies across individuals. In general, provided that all required information is in order, an applicant can get the preliminary approval result within 90 seconds.

5. Terms and conditions apply. For details, please refer to: https://bank.za.group/agreement/html/en_US/1000124.
6. Each user will get a 10% discount coupon upon the loan application with an invitation code. The user can enjoy an Annualised Percentage Rate (APR) of 1.58% with the coupon by successfully drawing down of a loan of HKD 200,000 or above with a tenor of 6 to 36 months. The APR is calculated using method specified in relevant guidelines issued by The Hong Kong Association of Banks. An APR is a reference rate which includes the basic interest rate and other fees and charges of a product expressed as an annualised rate. Terms and conditions apply. For details, please visit: https://bank.za.group/hk/loan.
7. Terms and conditions apply. For details, please refer to: https://bank.za.group/hk/loan.
8. The rebate percentage varies depending on tenors. The cash rebate will be directly credited to users' ZA Bank account in the subsequent month following the month of successful drawdown of the Card Statement Instalment Programme. Terms and conditions apply. For details, please refer to: https://bank.za.group/hk/statement-instalment.
9. Terms and conditions apply. For details, please refer to: https://bank.za.group/hk/invite-friends.