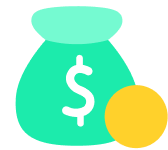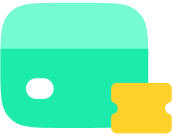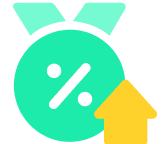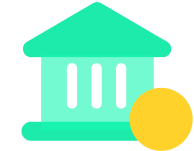 Supported by Visa, you can enjoy free cash withdrawal at over 3,000 local banks' ATMs in HK, and access to almost 3 million ATMs worldwide.​
Hong Kong's first Visa card with personalised card number. Have a blast and spend wisely.​
Open an account in minutes and get the most of your money!​
Based on market data, ZA Bank has also gained the support of more than 600,000 users as of 30 June 2022, becoming the largest virtual bank in terms of user base in Hong Kong.​
As of March 2021, ZA Bank has crossed 300k users, serving 4% of Hong Kong's population with innovative, convenient and secure banking products and services.​
Free cash withdrawal at over 3,000 local banks' ATMs​
Get ZA Card to enjoy an array of rewards​
Enjoy 0.31% p.a. saving rate​
Hong Kong's No.1 Virtual Bank​
'No.1' is defined by ZA Bank's leading position in the virtual banking industry in terms of customer deposits, loans & advances, and number of users as of 30 June 2022. Source: Interim results announcements of eight virtual banks.
The above Interest Rates are effective on 25 March 2022. They are subject to change as per prevailing market conditions.Terms and Conditions apply.