ZA Bank launches 'ZA Bill Master' to offer new credit card repayment experience
Hong Kong's No.1 virtual bank1 ZA Bank has introduced a Card Statement Instalment Programme "ZA Bill Master" to offer an all-new digital experience for credit card repayment. Starting from today, users can pay Visa or Master credit card bills issued by any banks in Hong Kong via ZA Bill Master in the ZA Bank App, enjoying flexible credit card bill management with technology.
ZA Bill Master has three key features:
More flexible instalment schedule: Users do not have to repay within the first 30 days after successful drawdown of Card Statement Instalment Programme2. With a repayment period of up to 72 months, they can plan their finance with higher flexibility.
One-stop credit card repayment: ZA Bill Master covers Visa or Master credit card bills across banks. This allows users to settle credit card statements all in one go, bringing convenience to the next level.
Monthly handling fee as low as 0.1%3: For an instalment amount of HKD 100,000, the monthly handling fee can be as low as HKD 100, making repayment budgeting much easier.
Devon Sin, Co-Head of Retail Banking at ZA Bank, said: "Good banking products, and indeed any products, should feature convenience and practicability. However, some existing credit card instalment plans can only settle bills issued by respective card-issuing banks, failing to directly address users' pain points. Driven by our motto of 'Be the Game Changer', we are dedicated to redefining the experience of managing credit card bills with ZA Bill Master. It allows credit card instalment products to stick to their intended purpose in a flexible and seamless way, enabling each user in need to 'master' their credit card repayments and easing their burden even with multiple bills to be settled."
Sin continued: "The rollout of ZA Bill Master marks another step in enhancing our payment offerings. As we enter into the second year of operation, our loan business is now better established. Looking ahead, we hope to further serve users' financial needs with a broader suite of products and services."
From today until 30 September 2021, ZA Bank will offer both existing and new users a one-off cash rebate of up to 2% on the total instalment amount for each card statement instalment program upon successful application and drawdown4. For more information about "ZA Bill Master" and the promotional offer, please visit: bank.za.group/en/statement-instalment.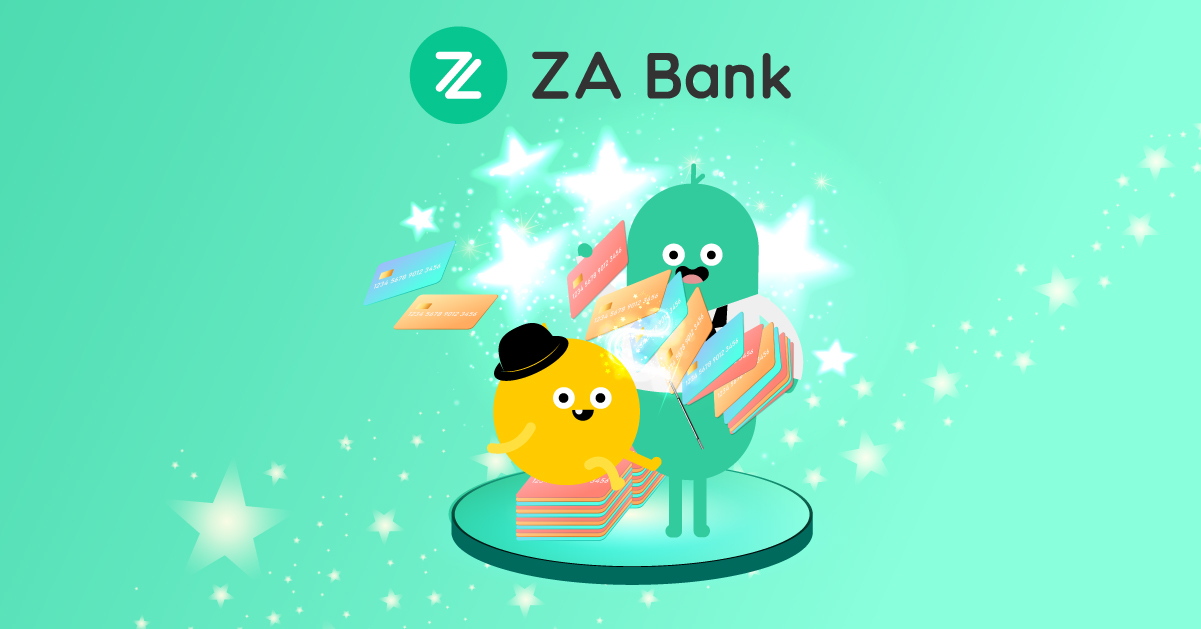 Remarks:
1 "No.1" is defined by ZA Bank's leading position in the virtual banking industry in terms of number of users, personal deposits and loan amount as of 31 December 2020.
2 The drawdown day for Card Statement Instalment Program and the monthly repayment day are the same. For example, for a successful loan drawdown on 1 August 2021, the first repayment date will be 1 September 2021. Users will start repaying 30 days later on average.
3 For drawdown amount of HKD 100,000 with a 6-month tenor, the Annualised Percentage Rate (APR) is 2.07%. The APR is calculated using method specified in relevant guidelines issued by The Hong Kong Association of Banks. An APR is a reference rate, which includes all applicable interest rates, fees and charges of the product, expressed as an annualised rate. Terms and conditions apply. To borrow or not to borrow? Borrow only if you can repay.
4 The cash rebate will be directly credited to users' ZA Bank account in the subsequent month following the month of successful drawdown of the Card Statement Instalment Program. Terms and conditions apply.
-End-
Media Enquiries
ZA Bank
About ZA Bank
ZA Bank Limited ("ZA Bank"), licensed by the Hong Kong Monetary Authority ("HKMA") on 27 March 2019, is one of the first batch of virtual banks in Hong Kong. On 24 March 2020, ZA Bank officially launched its services to the public, making it the first fully-operating virtual bank in Hong Kong. On 22 March 2021, ZA Bank officially launched Business Banking to deliver an innovative banking experience to local small and medium-sized enterprises. ZA Bank was established by ZhongAn Technologies International Group Limited ("ZA International"). With its "Community-Driven" approach, ZA Bank encourages users to directly contribute to its product development and design processes, helping the bank create innovative services that better serve the needs of Hong Kong customers.
Based on market data, Hong Kong's virtual banks combined have attracted 420,000 users as of 31 December 2020, with HKD 15 billion of deposits and HKD 1 billion of loans. ZA Bank secured a leading position in the industry in terms of number of users (220,000), personal deposits (HKD 6 billion) and loan amount (HKD 650 million), thereby becoming Hong Kong's No.1 virtual bank.
ZA International was established in Hong Kong in December 2017, by ZhongAn Online P&C Insurance Co., Ltd. (HKEX stock code: 6060), an online-only insurtech company in China, to explore international business development, collaboration and investment opportunities in the area of fintech and insurtech in overseas markets.