Statement on Phishing Email Alert
ZA Bank Limited would like to alert our customers and the public that a phishing email arrived with the from name "ZABank Transfer" and address "zabanktransfer@gmail.com" in connection with a fund transfer on hold message.
The email is not coming from ZA Bank Limited. If you receive a similar suspicious email, please do not provide any information or reply to the sender.
Below are screenshots of the phishing email.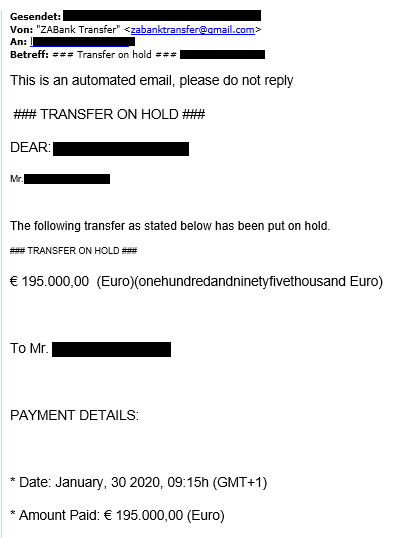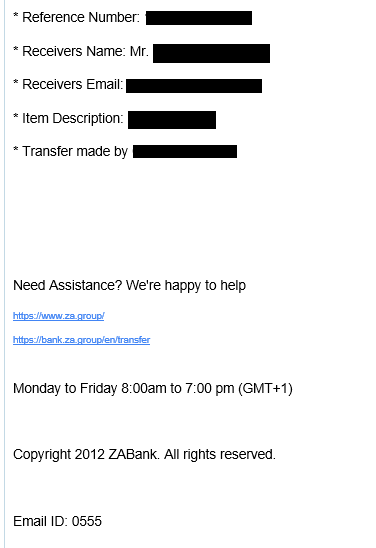 Anyone who has provided sensitive customer information to the scam concerned, or has conducted any financial transactions through the scam should call the ZA Bank service hotline at (852) 3665 3665 immediately or report to the Police.

ZA Bank Limited
17 Feb 2020